Tahoe 6900 Hinged Screen Door
You can choose multiple colors and styles. We will also help you choose the perfect hardware from our many types and designs to match your home decor. Architectural bronze, silver anodized, gold, dessert tan, adobe, black, mill, white just to name a few.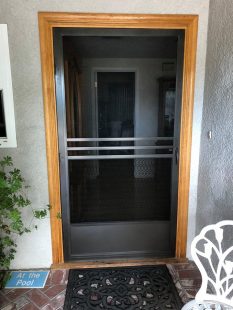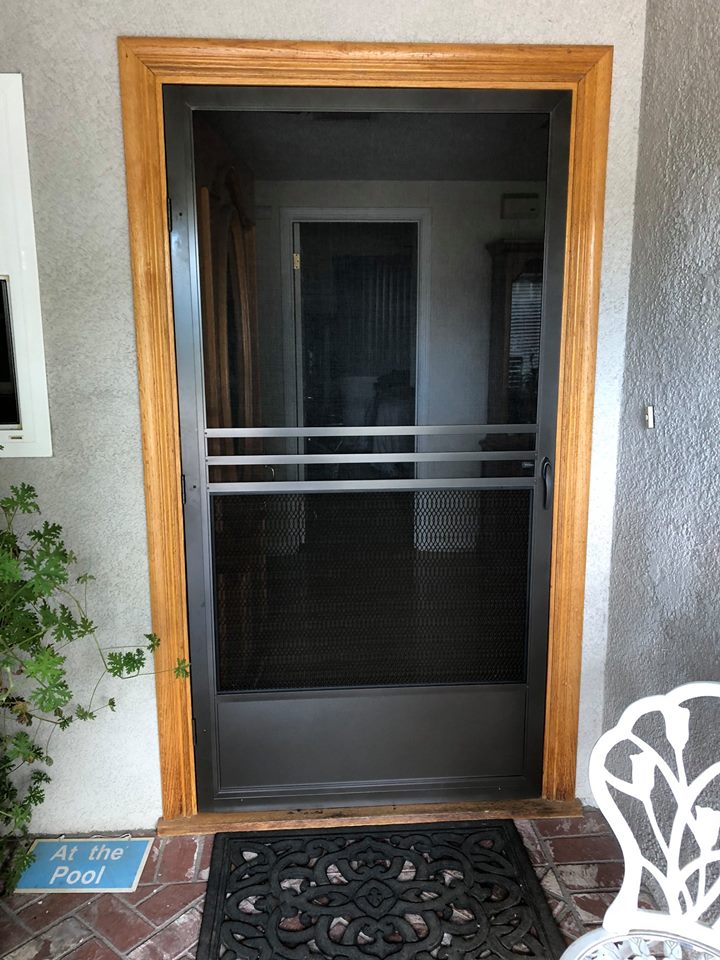 The high quality extruded hinged screen door model "Tahoe 3900" in bronze, is now called the "Tahoe 6900" It has a heavy duty expanded small pattern metal grill built-in on the bottom half to protect the fiberglass screen mesh from pets and children. It also comes with a diamond embossed kickplate, extruded push bars and pneumatic closer and latch. It is a beautifull door and it comes in 6 different powder coated colors
Complete Screens specializes in custom designed screen doors at affordable prices. Whether a home remodeling project, replacement door installation, or a new construction, we have the skills, knowledge and experience for the job.
Contact us today for a FREE quote and let us show you why we are the right choice.