Retractable screen doors are the best solution to many of our clients screen door problems.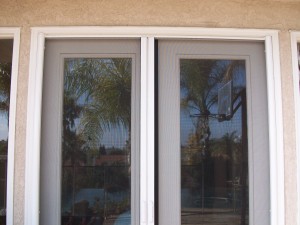 Open Retractable Doors
 
 Would you like to satisfy your curiosity about retractable screen doors vs. conventional screen doors?
 Please call and I will be happy to go to your home and show you samples of our Clearview retractable screen doors and Active Products screen doors. Both the finest quality in retractable screen doors and sliding screen doors.
 Sherman oaks Sliding Screen Doors
 Sherman Oaks Screens Doors
 Sherman Oaks Retractable Screen Doors
 Sherman Oaks Window Screens
 Sherman Oaks Patio Screen Door
 Sherman Oaks Wood Screen Doors
 Sherman Oaks Disappearing Screen Doors
 Sherman Oaks Sliding Patio Doors
 Sherman Oaks Glass Sliding Screen Door
 Sherman Oaks Front Screen Doors
 Sherman Oaks Security Screen Doors
 Sherman Oaks Swinging Screen Doors
Information about Screen Doors
Many homes have door encasement that do not have an area for a screen door to be installed on, and many people simply do not like the way screen doors look, that's why we have Retractable screens.  One solution that works and works very well.
The Retractable Screen Door is built to last.  It is Built out of heavy duty materials and can withstand a full family going through it at all times.  The screen door retracts in and out making it a disappearing screen when retracted.
We have been installing retractable screen doors for years and are the #1 in in all the areas we offer service to.  Screen jobs are all done on-site with our mobile screen trucks ad we guarantee all our work. We make sure the job-site is clean and left the same way it was when we started the job and nothing "except a professionally installed retractable screen door" is left behind.
Our business is family owned and operated and we take pride in the workmanship and quality of our work. We always make sure our customers are 100% satisfied with our work and make them feel comfortable with the retractable screen doors the buy from us.
If you are wondering about changing the look of your home and upgrading to the best in screen doors, call us today at 818-470-1444 for  retractable screen doors, Disappearing screens, we got them and we will be happy to give you a free estimate at your place with samples.
We offer our customers the highest quality Retractable Screen products available, courteous and professional installations and after sale service.  We feel the Clear View line of Retractable Screen Products will add value to your home for many years to come.
Retractable Screens R us offers the complete line of Clearview Retractable Screen Door products.  Including Retractable Screens for Single Entry Doors, French or Double Doors, Retractable Window Screens, Retractable Sun Control Screens and Retractable Screens for larger openings such as Patio or Porch Enclosures and Garage Doors. Clear View screens are versatile and designed to install into the recess area of any door or window where they virtually disappear when not in use (may also be surface mounted).
What we do.
We confirm the measuring & ordering for Retractable screen doors, Sliding screen doors, Swinging screen doors and Window screens. We measure the opening of your doors in several places, (Height, Width, Depth & a few other specifications to consider).  If you are ordering any kind of the screen doors mentioned there are different ways to measure. We will let you know if standard size will fit your opening, to order a standard size door. If a standard size door will not fit into your opening then we will indicate the following deductions or additions to order a special size door. Note: Special size kickplates should be measured from bottom of door to top of kick plate holder.
door glass, door screen, entry door, fiberglass door, french door, french door screen, front screen door, garage door screen, glass door, glass screen door, invisible screen door, patio door, patio sliding door, screen door, security door, security screen, security screen door, sliding door, sliding paio door, sliding screen door, sliding security screen, swinging screen door, window door, window screen, window screens, wood door, wood doors.
If you're searching for Screen Doors in Sherman Oaks area, or other near by areas, here are some other cities we service.
Mobile Service in the following areas:

Agoura Hills, Bel Air, Beverly Glen, Beverly Hills, Brentwood, Burbank, Calabasas, Canoga Park, Chatsworth, Encino, Glendale, Granada Hills, Hidden Hills, Hollywood, Los Angeles Los Feliz, Malibu, Mission Hills, North Hills, North Hollywood, Northridge, Oak Park, Pacific Palisades, Pacoima, Panorama City, Porter Ranch, Reseda, Santa Monica, Sherman Oaks, Simi Valley, Studio City, Sun Valley, Sylmar, Tarzana, Thousand Oaks, Toluca Lake, Topanga, Tujunga, Universal City, Van Nuys, Ventura, West Hills, West Hollywood, Westlake Village, West San Fernando Valley, Westwood, Winnetka, Woodland Hills